Skip Navigation
Website Accessibility
About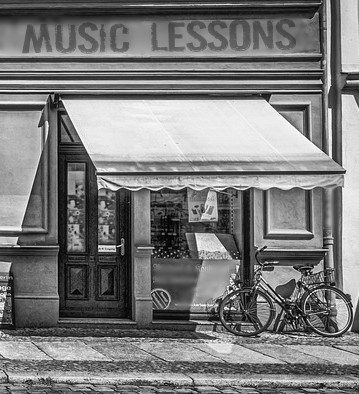 It all began back in the early 60's in a small, rural South Georgia town where everyone knew everyone on a first name basis, you addressed your parents and elders with "Yes Ma'am" and "Yes Sir" , gasoline was around 20 cents per gallon, and you could get a real Cherry Coke from what was known then as the local Drug Store.

On Saturdays, I would pedal my bicycle across town to take my piano lessons from the areas only piano music teacher, where at a time before air conditioning, you had screen doors on the front and back of the house with a metal blade fan running to help draw a much appreciated cool breeze in now and then in the hot Georgia summers.

At the ripe age of 10, I became the elected church pianist at our local Baptist Church where my Dad led the singing and my Mom was a Sunday school teacher. I loved music from the very beginning and was fortunate to have such loving parents to support it. My love for music continued as I grew older. After becoming a certified piano technician/tuner, my dream was to have my own real musical instrument store. (Now, remember that the internet wasn't invented yet)! After several years of saving all the extra piano work money that I could, I secured a small bank loan. I opened up Southern Music Company and decided to locate it in Cordele, Ga., less than an hour from my hometown. Boy, was those first days tough, literally doing most everything
by myself from floor sweeper to bookkeeper, salesman to inventory clerk....but in retrospect I wouldn't change any of it. It was a very good learning experience for me.
Today, Southern Music Company is in a much larger and better location, even though we've outgrown it already! We have become an authorized dealer for most major music gear brands such as Peavey, Yamaha, Roland, JBL, Alvarez, & Ludwig, plus so many more quality music brands! We have a large selection of New & Used Musical & Sound Gear, we provide rentals on most anything musically our customer needs, DJ Services, Band Instrument and Electronic Repairs, and our specialty....
House of Worship Church Sound, Video, & Large Screen Presentation System Sales & Installations.

You know, as I look back over the years, so very much has changed ....there is no more 20 cents per gallon gas, you can't feel safe anymore by leaving your doors unlocked , (Thank God for) Air Conditioning, and I probably couldn't pedal a bike very far anymore either.......but other values, both personal and business related, have stayed the same. I still say "Yes Ma'am" and "Yes Sir".......I still play the piano for my church..... my love for music & people has not diminished at all, and I still get excited just to be able to get up everyday go to work everyday at doing something I dearly love. I am very fortunate to be surrounded by a great staff of knowledgeable co-workers who have some of these same business values I treasure, and stand with me at a moments notice to supply our customers with great products at fair prices, personal attention to their needs with unmatched service after the sale...and of course, a good ol' dose of Southern Hospitality to go with it all!

I would like to personally invite you to visit us, whether on-line through our website or through our Facebook Page....but if you're ever headed down Interstate 75 and you're near Exit 101, please stop in to the best little music store in Georgia and let us meet you personally.

Remember... always do what you love, and love what you do!
God Bless You!
- Randy B. Conley, Owner
Southern Music Company